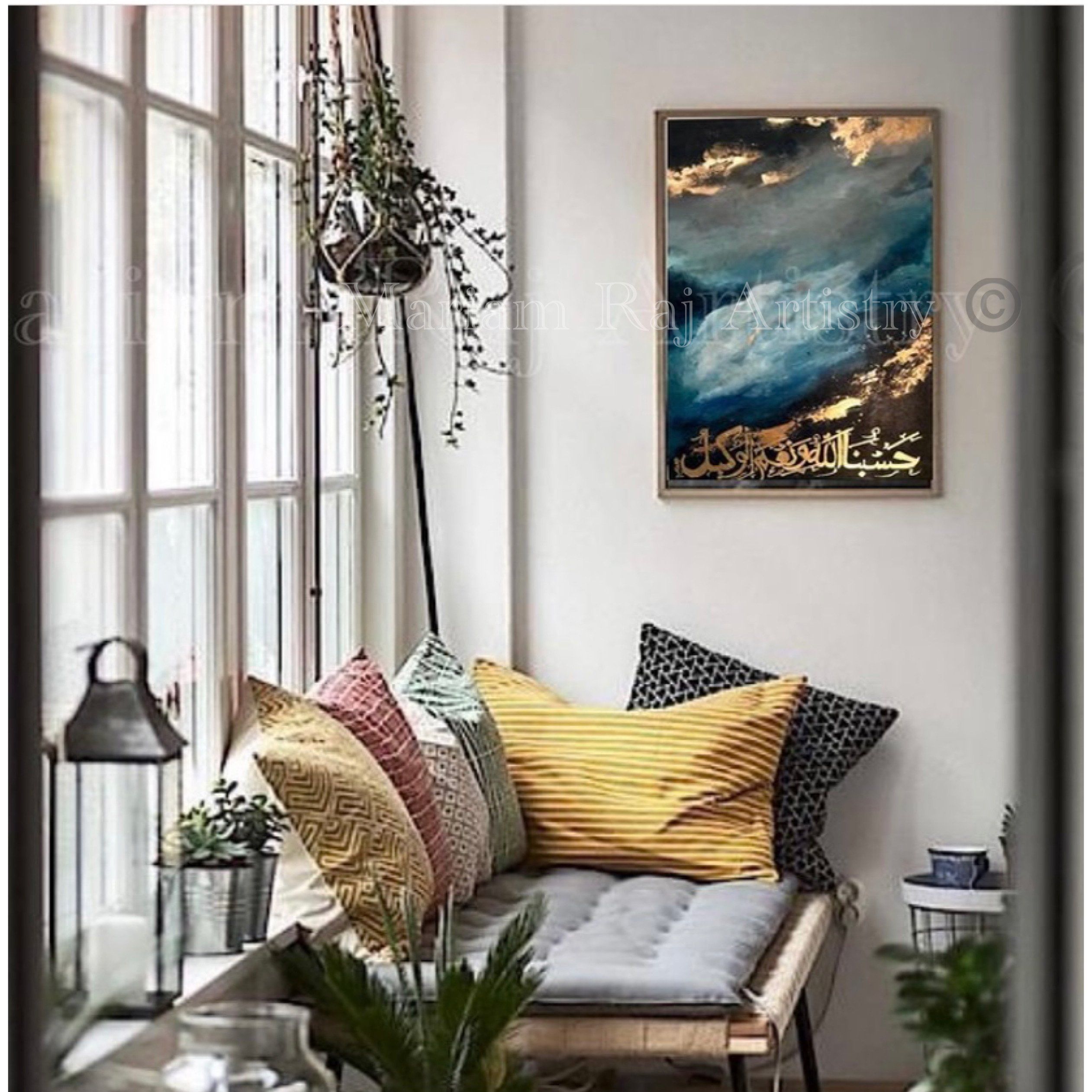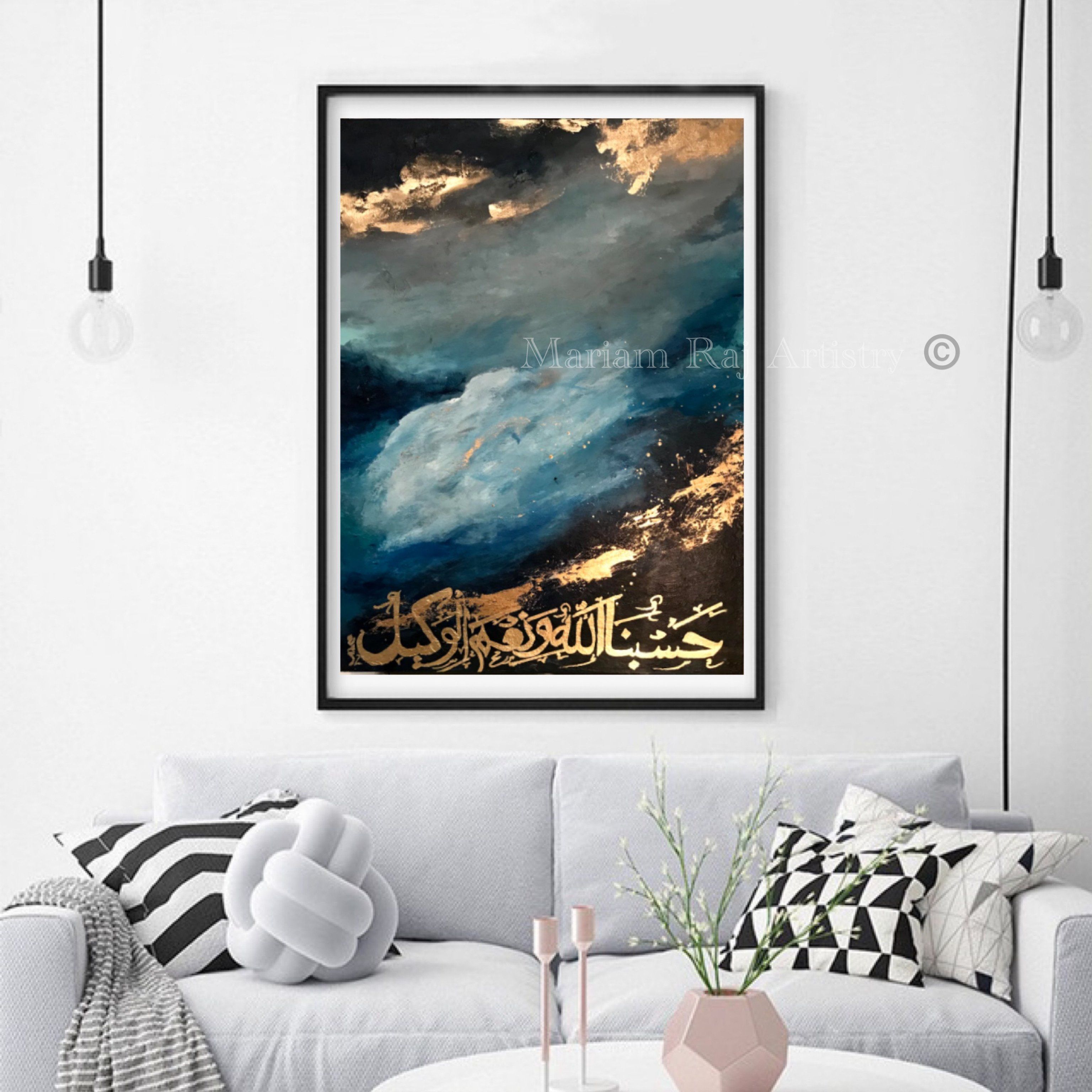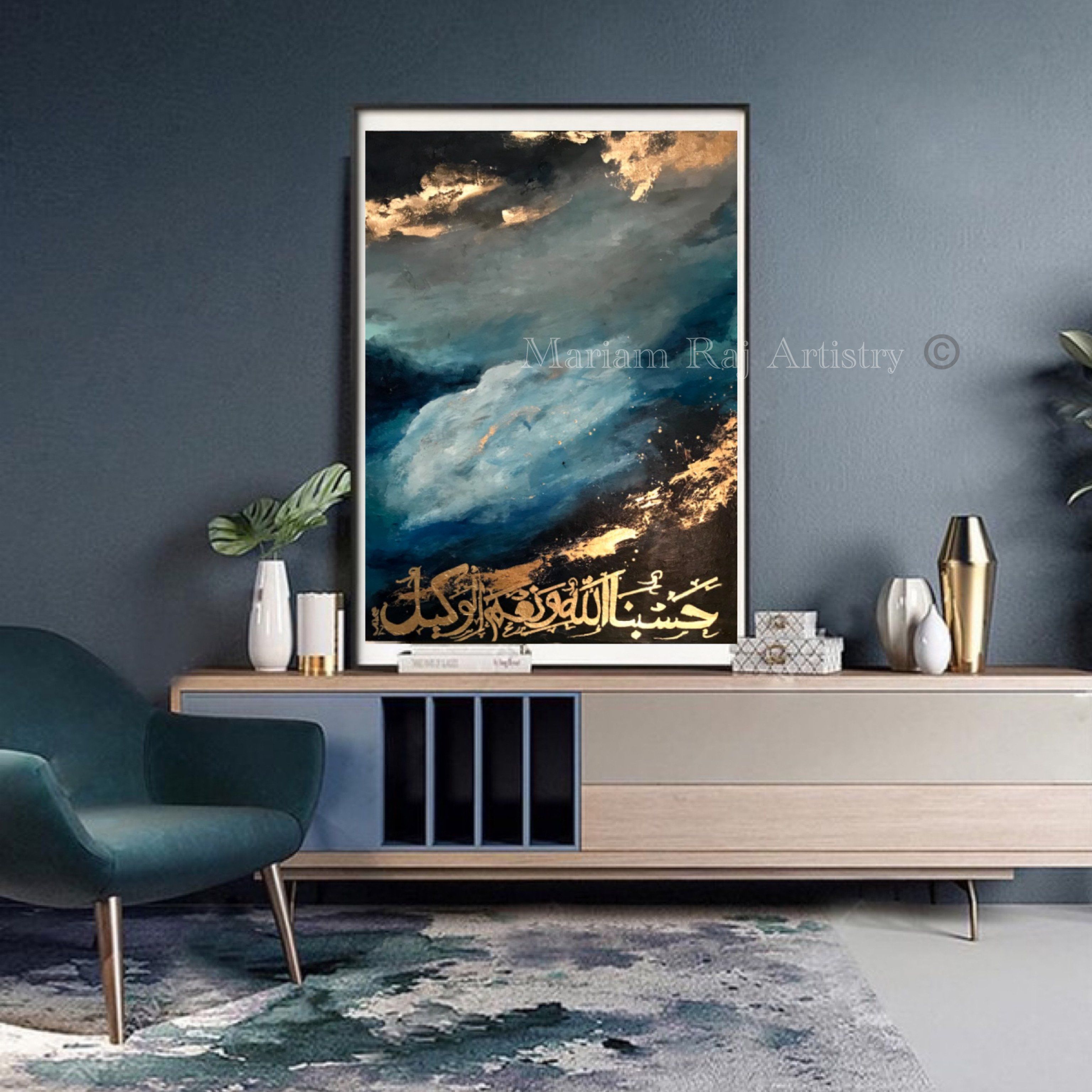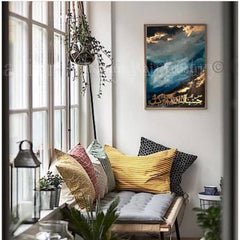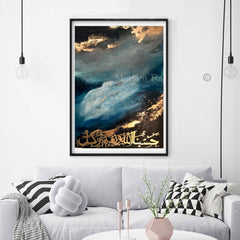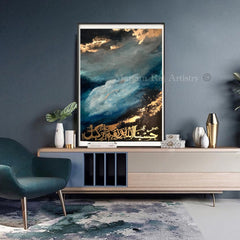 Qad'r [The Kitab Series]
Out of stock
GUARANTEED SAFE CHECKOUT

Fine Art Print of Original Islamic Painting by Award Winning Artist Mariam Rajput

Prophet Muhammad, Sallalahu Alayhi Wasallam said:

"And if something (bad) befalls you, do not say, "had I only done such-and-such would have happened, rather say: Qadrullahi, wa maa shaa ' fa ' aka (This is from the Qadr of Allah and He does whatever he Wills)"

This piece was created to convey the beauty of trust in Allah's Qad'r. During our life we may not understand the significance of the opportunities we miss or peope we let go of. Having Qad'r is trusting in the beauty of the plans written for us by the best of planners. If it was in Allah's Decree, it will not happen.

On the bottom of this painting is written :

"Hasbunallahu wa ni`mal Wakil': حَسْبُنَا اللَّهُ وَنِعْمَ الْوَكِيلُ

Allah (Alone) is Sufficient for us, and He is the Best Disposer of affairs (for us)."

آل عمران‎ : Surah Al 'Imran (3:173)



[Featured in 'The Kitab Series' A Solo Exhibition by Award Winning Artist Mariam Rajput Aug-Septermber 2019 at BSB Gallery]
{"scale_min":"5.0","scale_max":"5.0","value":"5.0"}
Your order will go into production the next day.
Delivery takes up to 10 business days or more depending on your location.
Please note, we always do our best to get these to you as fast as possible, but we cannot control covid-19 related delays.
Our print labs are located in the UK, USA & Australia to ensure you get the art as quickly and safely as possible for the best price.
Worldwide Shipping Orders Over $50 USD
FREE Shipping Orders Under $50 USD $9.99 USD
Beautiful set of prints for my home....purchased one for myself and one for my daughter, so well always have a reminder of Allah and she'll remember my love when she looks at it too.
Saira Chaudhry
VERIFIED BUYER
I honestly want to buy every single piece because this one simply brought me so much joy. Great quality!
Mohammed K.
VERIFIED BUYER
So cute!!! Came exactly as described and seller was super responsive and helpful when I had to switch my payment method at the last minute. Arrived within days of ordering!
Michelle Howard
VERIFIED BUYER
This print is so nice and my fiancé got me two sets! Shipping was quick and worth the extra costs for such a unique piece of artwork. Would definitely recommend!
Saqib Q.
VERIFIED BUYER
I bought 6 of this series in the smallest size for a gallery wall. I love them all! This is super sophisticated and v. unique!
Sign in with Apple User
VERIFIED BUYER
The colors are so vibrant!! Similar priced art is so bland with the same three boring colors. Mariam's work just lights up the room. Great quality, will buy more.
Nicole Khamutoff
VERIFIED BUYER